Nanodegree: Collegiate of Science
Blockchain Cybersecurity (CSC - BSEC)

Nanodegree Granting & Multi-Certificate Program 🥇🥈🥉

Secure your critical data and assets with a blockchain-enabled cybersecurity solution
You can get a tuition fee waiver by using the scholarship code "GRATIS," and this offer is good for the first one hundred students who sign up.
Nanodegree
Granting

*Add "Collegiate of Science" at the end of your name, like this:

"John Doe, CSc."
Credentials

*A diploma
*2 Certifications
*42 Microcredentials
*Transcript of Records
*ICORBP™ Qualification

Ladderized Program

A competency-based that allows students to progress upon mastery of each subject, while microcredentials provide a sense of accomplishment to learners
8 Weeks
Training

*Faculty-Lead Class of International Students
*Two hours of hybrid training class per day.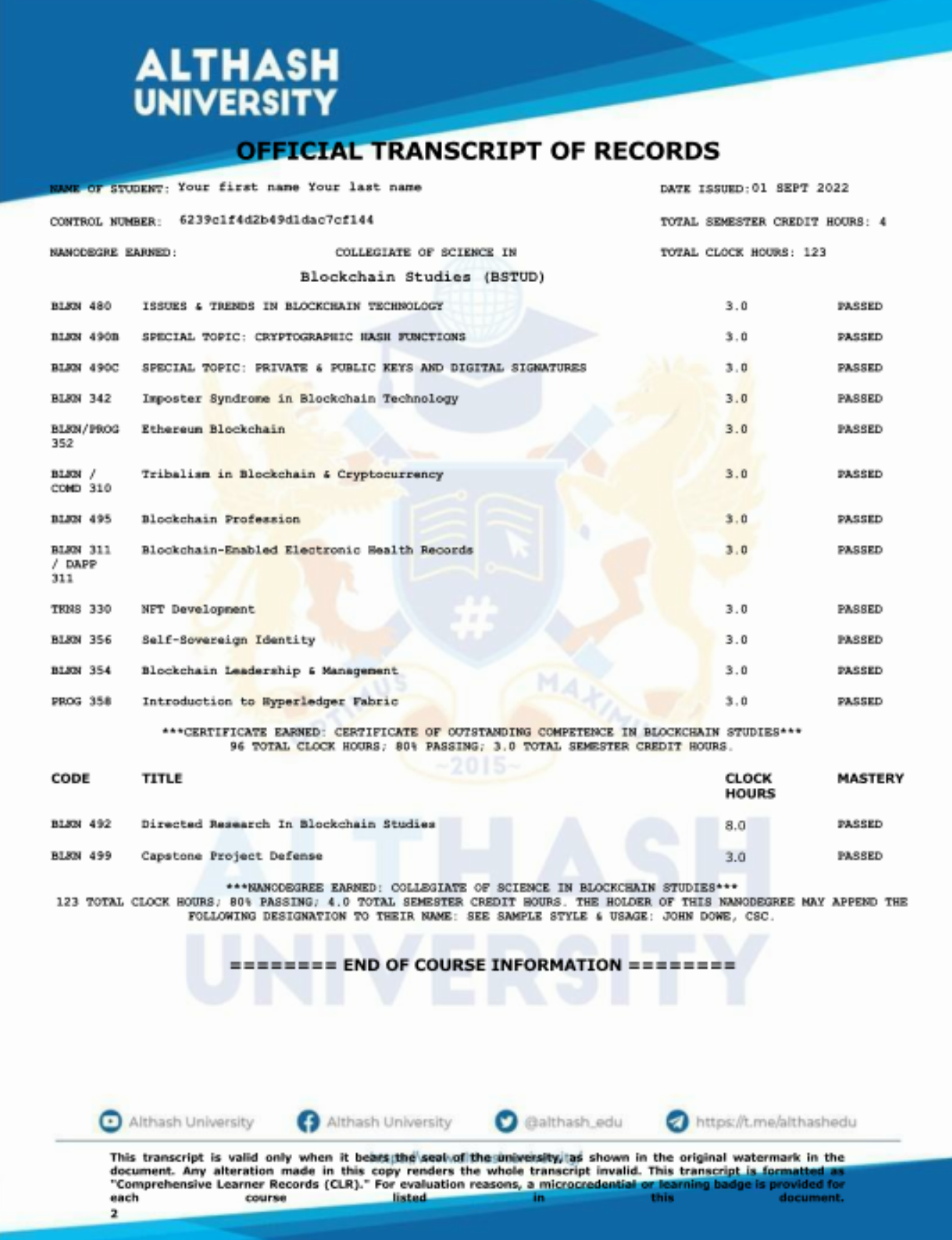 5 Semester Credit Hours in Transcript of Records
*150+ Clock Hours of lectures, workshops, and activities.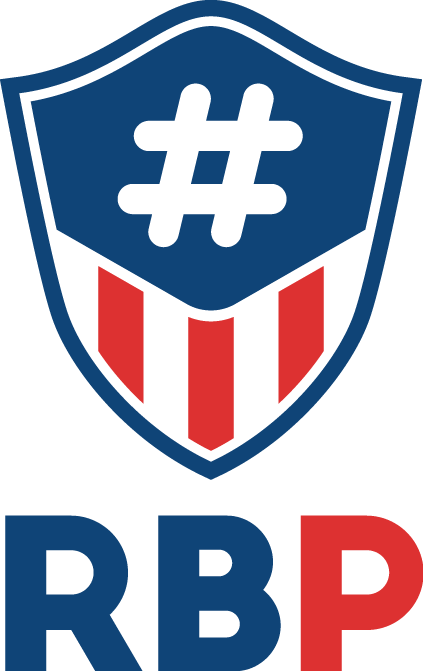 Registered Blockchain Professional
*Get qualified & become a credible expert.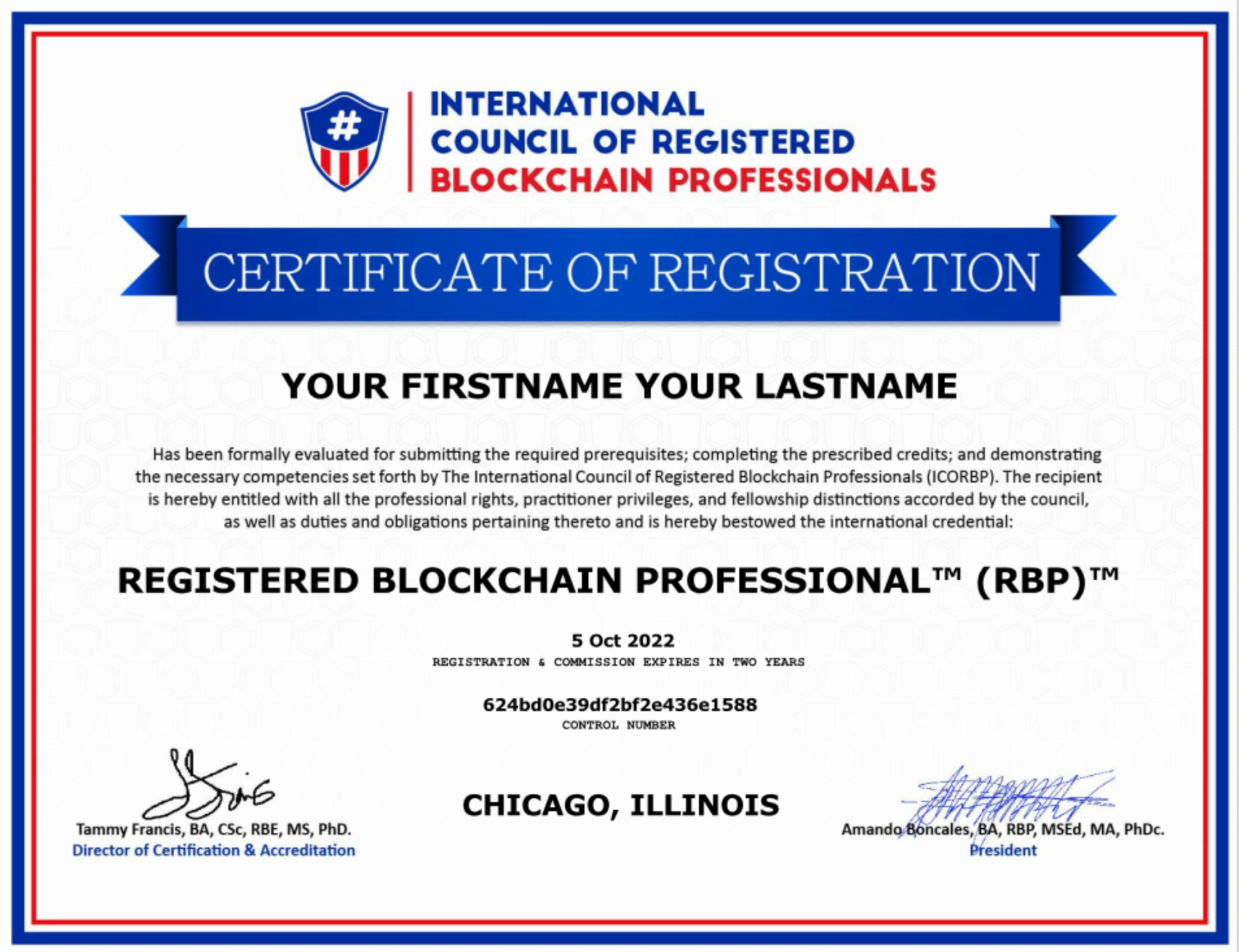 Certificate of Registration
*Formalize your blockchain credentials by membership in a professional association.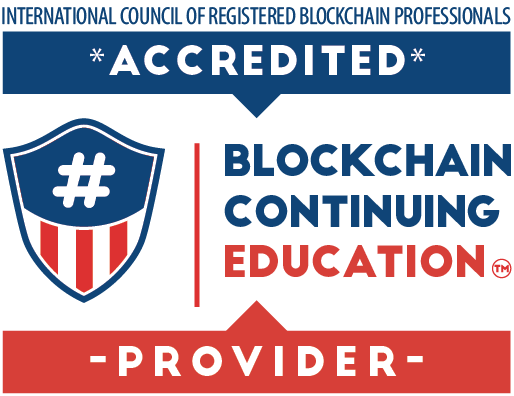 Continuing Blockchain Education™
Industries evolve. Professionals must pursue continuing education to stay abreast.

Description

As the digital world becomes increasingly interconnected and reliant on technology, organizations and individuals alike require secure systems for protecting data against malicious actors. Blockchain technology provides a unique solution to this problem by allowing distributed ledgers, which are immutable, resistant to tampering, and cryptographically secured. This ensures that data is kept safe from unwanted access without compromising its integrity. Companies have started investing heavily into leveraging blockchain technology for their cyber security initiatives given its potential for quickly detecting suspicious activity and alerting administrators of any potential threats. With the demand for cybersecurity professionals at an all-time high, knowledgeable and competent individuals with expertise in blockchain technology are needed more than ever before. The Blockchain Cyber-security Nanodegree program is designed to equip learners with the necessary skills and knowledge so they can confidently implement secure protocols with blockchain technology and help keep digital networks resistant to malicious attacks.
Rationale
To help meet this growing need, we have developed a Nanodegree Program specifically designed for working professionals or those looking to gain an entryway into the blockchain cybersecurity industry. This program is tailored to provide essential knowledge on blockchain technology, cryptography, and cybersecurity strategies to ensure our graduates are prepared to take on important roles in this influential profession. In this proposal, we will detail the objectives, curriculum, and faculty of this Nanodegree Program, as well as outline how completing the program can equip its participants with the skills they need to be successful in the field.
Our program was created to fill the increasing need for blockchain cybersecurity professionals and leadership in a rapidly growing industry. As organizations are investing heavily in blockchain technology, there is an ever-growing demand for individuals who possess knowledge and expertise related to blockchain cybersecurity. To meet this need, we created a nanodegree program specifically tailored to those looking to gain entry into the blockchain cybersecurity industry. Our program provides students with the essential skills needed to transition into the profession, including foundational knowledge of the key concepts, applied practice with state-of-the-art tools and technologies, and leadership development opportunities that help them become successful professionals in their chosen career path. With the completion of our program, participants can be confident that they have developed their skillset and will be ready to make an impact in their chosen profession.
Our program will provide learners with a comprehensive overview of all aspects related to blockchain cybersecurity, offering practical advice that can be applied in their current or future roles. With this program, learners will learn how to identify security risks and vulnerabilities, implement secure protocols, and prepare for potential threats in the blockchain space. This nanodegree program is designed to close the gap between the growing demand for blockchain cybersecurity experts and leadership.
Learning Objectives

Identify and differentiate between security threats and attacks on a Blockchain network.
Understand the different types of cybersecurity methods and best practices for protecting a Blockchain network.
Comprehend all known cyber-attack vectors on the Blockchain.
Analyze security risks associated with a Blockchain network.
Establish an in-depth understanding of the inherent security features and risks of the Blockchain system.
Develop a comprehensive knowledge of best security practices for Blockchain System/Network Administrators.
Utilize appropriate data safeguarding techniques to protect a Blockchain network from malicious actors.
Implement efficient processes to detect security threats on a Blockchain network.
Evaluate the effectiveness of existing security procedures and protocols on a Blockchain network.
Effectively respond to and handle incidents of cyber-attacks on a Blockchain network.
Nanodegree

A nanodegree program is a cutting-edge, competency-based approach to online education that is widely accessible and delivered in partnership with industry leaders. With a focus on practical skills and knowledge specifically tailored to meet the demands of innovative and emerging industries, nanodegree programs employ a project-based learning approach that includes hands-on experience and personalized feedback from industry experts.
These programs cover a range of relevant skills, from artificial intelligence and data science to programming, web development, and more. Graduates of nanodegree programs are awarded a diploma that showcases their mastery of the latest and most in-demand skills, making them highly competitive and attractive to potential employers in today's rapidly-evolving job market.
Whether you're looking to launch a career in tech or advance in your current role, a nanodegree program can provide you with the cutting-edge skills and practical experience you need to succeed. With industry-leading partnerships and a focus on emerging industries, a nanodegree program is the perfect choice for those who want to stay ahead of the curve and thrive in today's dynamic job market.
Microcredential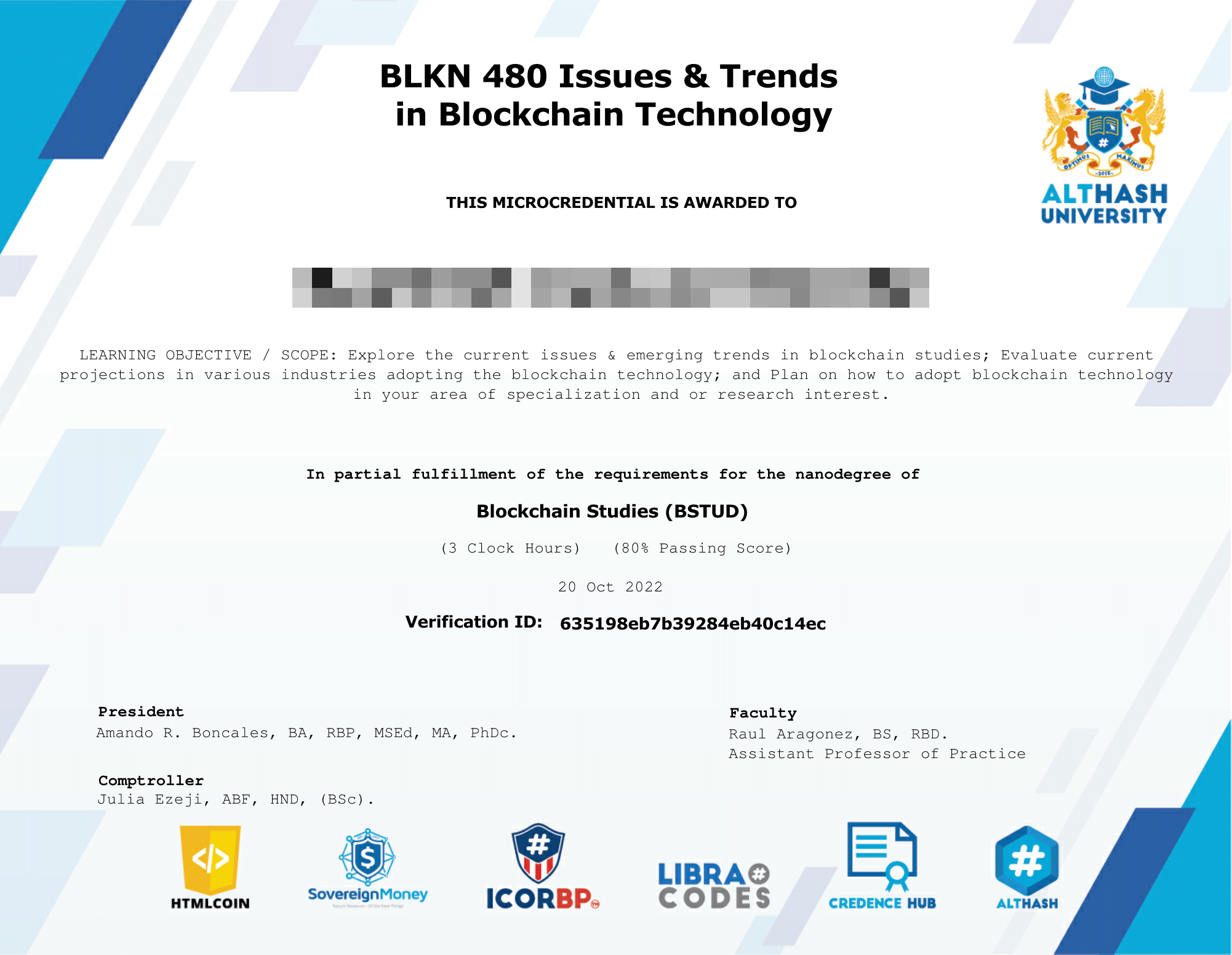 The curriculum is credential-based. This means that students will obtain a microcredential for each course or lecture unit they complete.
Capstone Project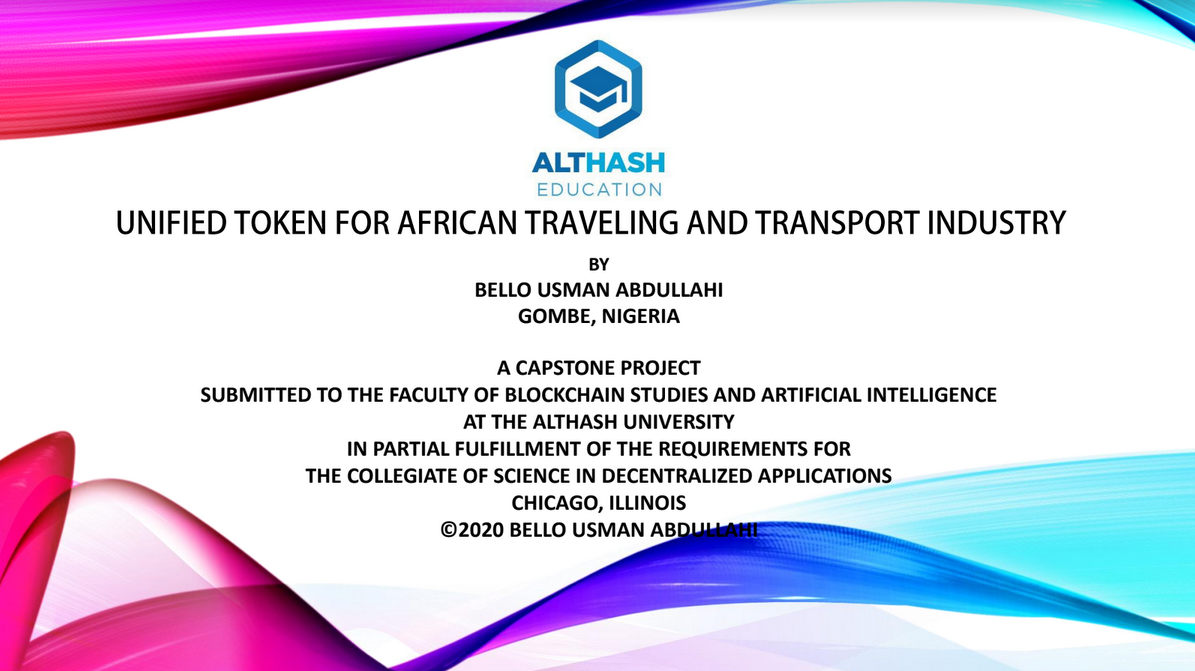 A unique opportunity to conduct independent research in the pursuit of an original solution to an issue that actually exists in the real world.
Collegiate of Science

This is a nanodegree program, a higher education innovation. After successful completion, students will be awarded the Collegiate of Science (CSc) designation. See Usage: John Doe, CSc.
Features
A nanodegree-granting program that allows graduates to obtain the "Collegiate of Science" nanodegree. A designation that is appended to the end of your name; see style and usage: "John Doe, CSc."
This program's coursework is structured in such a way that students can advance to the next level once they have mastered the topic at their current level of knowledge. It benefits students by allowing them to progress at their own pace and by instilling a sense of accomplishment as they climb the educational ladder.
This program will earn you a collegiate of science diploma , two certifications for the ladderized program, 42 or more "learning badges," academic transcript of records and, most importantly, it will qualify you to become a "Registered Blockchain Professional™" by taking Blockchain Continuing Education™ (BCE) / Continuing Blockchain Education™ (CBE) courses from the International Council of Registered Blockchain Professionals (ICORBP) when you're done.
Althash University (Alt+U) is a unique initiative that offers a different model of higher education compared to traditional university systems. Through the use of Massive Open Online Courses or MOOCs, Alt+U provides students with access to a diverse range of learning opportunities unavailable through traditional university structures. Alt+U also holds a special distinction as it is not affiliated to any agency or country, allowing for unprecedented levels of program autonomy and flexibility. By committing to an educational system that does not adhere to national limitations, Alt+U continues to offer a new model of higher education focused on personal growth and development.
Preliminary Requirements
This is a nanodegree program offered by the College of Continuing and Professional Studies; for additional information, please see the syllabus. To be eligible for a nanodegree, students must complete a total of 80 percent of the coursework requirements, which is determined by their academic achievement. The cumulative passing score for the program is 80 percent.
Regardless of major, students must complete the "Certificate of Satisfactory Competence in Blockchain Studies" before graduating and receiving the nanodgree diploma.

Stay up-to-date
Upcoming events
Amando Boncales

Full Professor

Program & Faculty Chair (BSTUD)
-Distributed Ledger Theory & Practice
-Blockchain Profession
-Instructional Technology
Norther Illinois University - USA 🎓

Johannes Dowe
Assistant Professor of Practice
Core Course Program Chair
-Cryptography Theory & Practice
-Cryptographic Hash Functions
-Private & Public Keys: Digital Signatures
University of Bremen - Germany 🎓

Joseph Sylvester
Assistant Professor of Practice
Program & Faculty Chair (SMARTDEV)
-Smart Contract Development
-Interoperability
-Repository System
AMA University Makati - PH 🎓

Tammy Francis, PhD.

Full Professor
-Diversity & Inclusion in Technology
-Blockchain in Education
-Well-Being in Technology Innovation
Texas A&M University-Corpus Christi - USA🎓
Abubakar Shinkafi
Full Professor
Program & Faculty Chair (BSOFT)
-Blockchain Software Architecture
-Egovernance
The University of Salford - United Kingdom 🎓

Vincent Hoffmann
Resident Lecturer
Pioneer Faculty Member
-Introduction to Cryptocurrency
-Cryptocurrency Development
-NFT Development
Varsity College - South Africa 🎓
Regis Prado
Associate Professor of Practice
Program & Faculty Chair (BPM)
-Blockchain Project Management
-Wallet Safety and Security
-Blockchain Project Requirement and Scope
Federal University of Rio de Janeiro - BR 🎓

Vincent Rey Vicente
Full Professor of Practice
Program & Faculty Chair (BHI)
-Blockchain Healthcare Informatics
-Introduction to Blockchain Healthcare
-Issues and Trends in Blockchain Healthcare
Davao Medical School Foundation - PH 🎓

Fermin III Barrenechea
Associate Professor of Practice

-Currencies, Tokens, and Stable Coins
-Introduction to Decentralized Finance (Defi) -Central Bank Digital Currency (CBDC)
-Introduction to Non-Fungible Token (NFT)
University of Asia and the Pacific - PH 🎓

Raúl Aragonez
Assistant Professor of Practice
-Program & Faculty Co-Chair (BSOFT)
-Blockchain Theory & Practice
-Issues & Trends in Blockchain Technology -Blockchain Supply-Chain
University of Texas at El Paso - USA 🎓
Jeremy Cogan
Marketing Instructor
-Blockchain for Business
-Blockchain Technology & Innovation
-Decentralized Model & Consensus Mining
-Decentralized Application in Practice
Indiana University - USA 🎓

Fred Brandon
Associate Instructor of Practice
-Enterprise Blockchain
-Cybersecurity
-Financial Literacy
-Metaverse & Web 3 Technologies
Ohio State University - USA 🎓

Salman Haider
Associate Professor of Practice
Program & Faculty Chair (BSOL)
-Blockchain Solution Architecture
-Blockchain Anatomy, Nodes, & Networks
Government College University - Pakistan 🎓

Chairag Sharma
Associate Professor of Practice
Program & Faculty Chair (BPDM)
-Blockchain Product Design & Management
-Self-Sovereign Identity
-Introduction to Hyperledger Fabric
University of Petroleum & Energy Studies - India 🎓

Iram Waheed

Associate Professor of Practice
Program & Faculty Co-Chair (BHI)
-Blockchain Healthcare Informatics
-Blockchain Engineering Research
🎓 National University of Computer & Emerging Sciences - Pakistan
International Council of Registered Blockchain Professionals (ICORBP)

Vincent Ry Vicente, BS, RBBD, MD.

As partners and accredited entities of ICORBP you are entitled to issue credentials with recognition by or accreditation from the council. We have prepared simple guidelines for you to follow in issuing your Professional Development Unit (PDU) that your members or constituents can benefit and earn from your organization or business.
Blockchain Institute Chicago
The Blockchain Institute was founded to educate the public and promote the adoption, development, and use of blockchain technology. Blockchains help computers maintain large networks without centralized points of failure, and they're being used to build a new internet. Our headquarters in Chicago, Illinois, USA (opening Fall 2018) will offer a forum for education and collaboration in the midwestern US.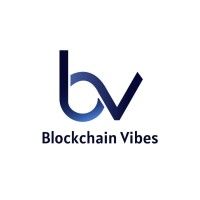 Blockchain Vibes

Blockchain vibes is an event that is centered on educating the crypto and tech enthusiasts about blockchain technology, bringing them into the future of decentralization and creating awareness on the evolution of money. It will bring together top stakeholders in the blockchain and cryptocurrency ecosystem to share deep insights on key topics such as NFTs, DEFi, WEB3.0, and lots more. It promises to be educative and interactive.
Tanzania
Adedayo Adebajo, Founder - BIoT Labs.
State University of Zanzibar (SUZA)
Zanzibar University (ZU)
Dar es Salaam Institute of Technology (DIT)
Institute of Financial Management (IFM)
College of Business Education (CBE)
University of Dar es Salaam (UD)
University of Dodoma (UDom)
Botswana & South Africa

Gladness Tladi, MBA, CSC.
Philippines
John James (热那亚约翰詹姆斯) Genove, BS, CSc.
Created with