Nanodegree: Collegiate of Science

Blockchain Studies (CSC - BSTUD)

Nanodegree Granting & Multi-Certificate Program 🥇🥈🥉

Advocate and lead your organization in blockchain adoption
By using the scholarship code issued by us or our partner institutions, you can obtain a tuition waiver. Contact
[email protected]
or join the telegram
https://t.me/althashedu
group for additional details.
Nanodegree
Granting

*Add "Collegiate of Science" at the end of your name, like this:

"John Doe, CSc."
Credentials

*A diploma
*2 Certifications
*42 Microcredentials
*Transcript of Records
*ICORBP™ Qualification

Ladderized Program

A competency-based that allows students to progress upon mastery of each subject, while microcredentials provide a sense of accomplishment to learners
8 Weeks
Training

*Faculty-Lead Class of International Students
*Two hours of hybrid training class per day.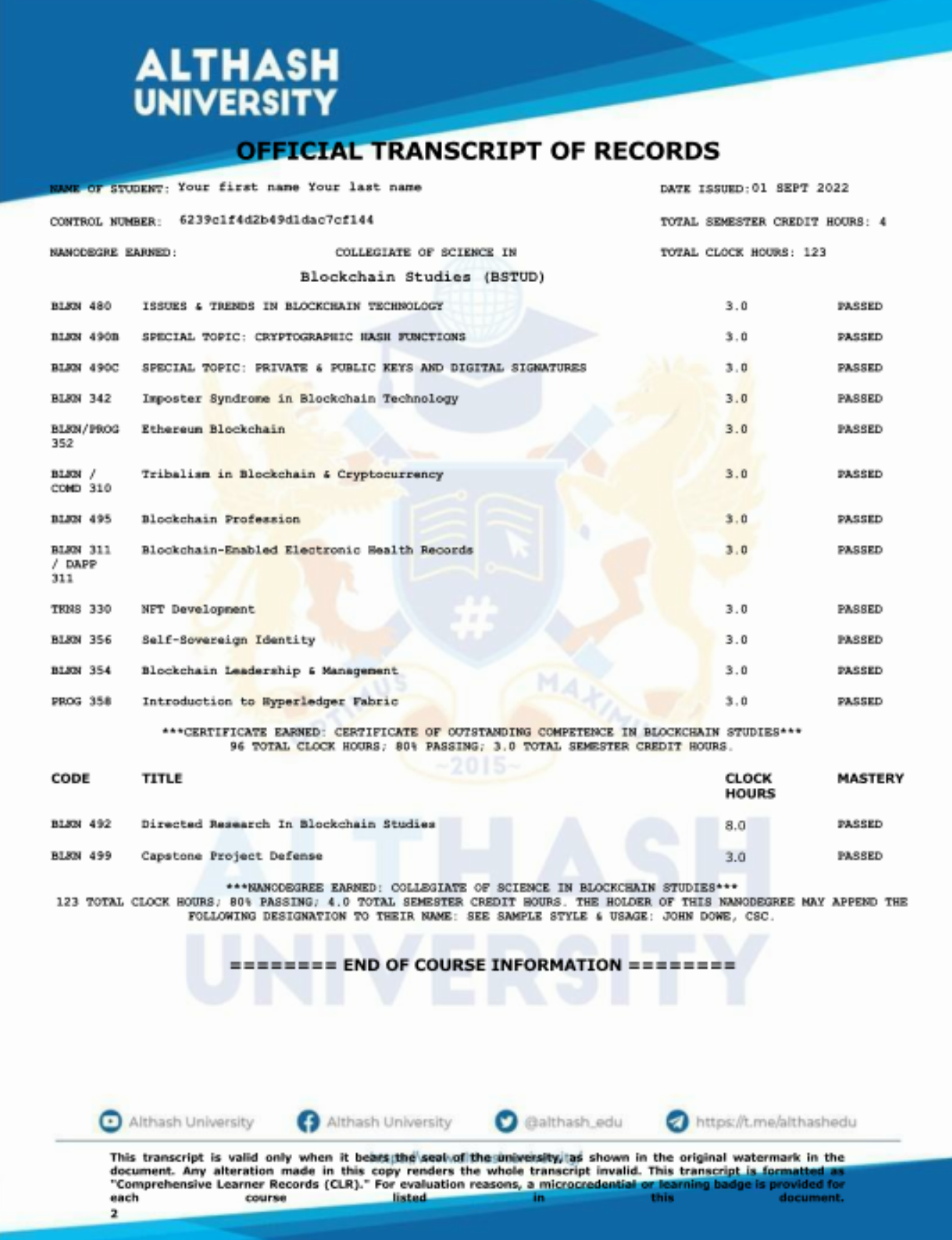 15 Semester Credit Hours in Transcript of Records
*150+ Clock Hours of lectures, workshops, and activities.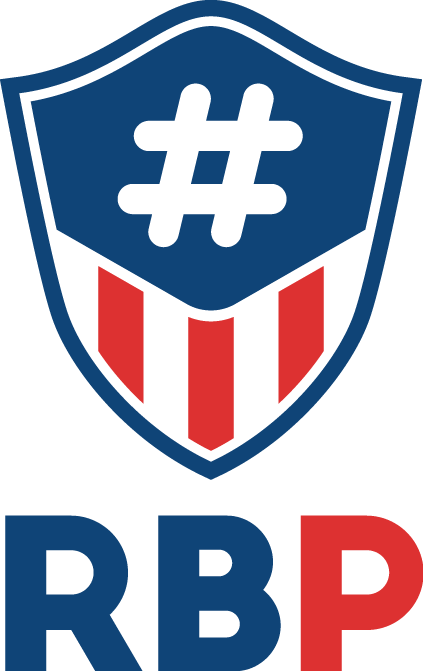 Registered Blockchain Professional
*Get qualified & become a credible expert.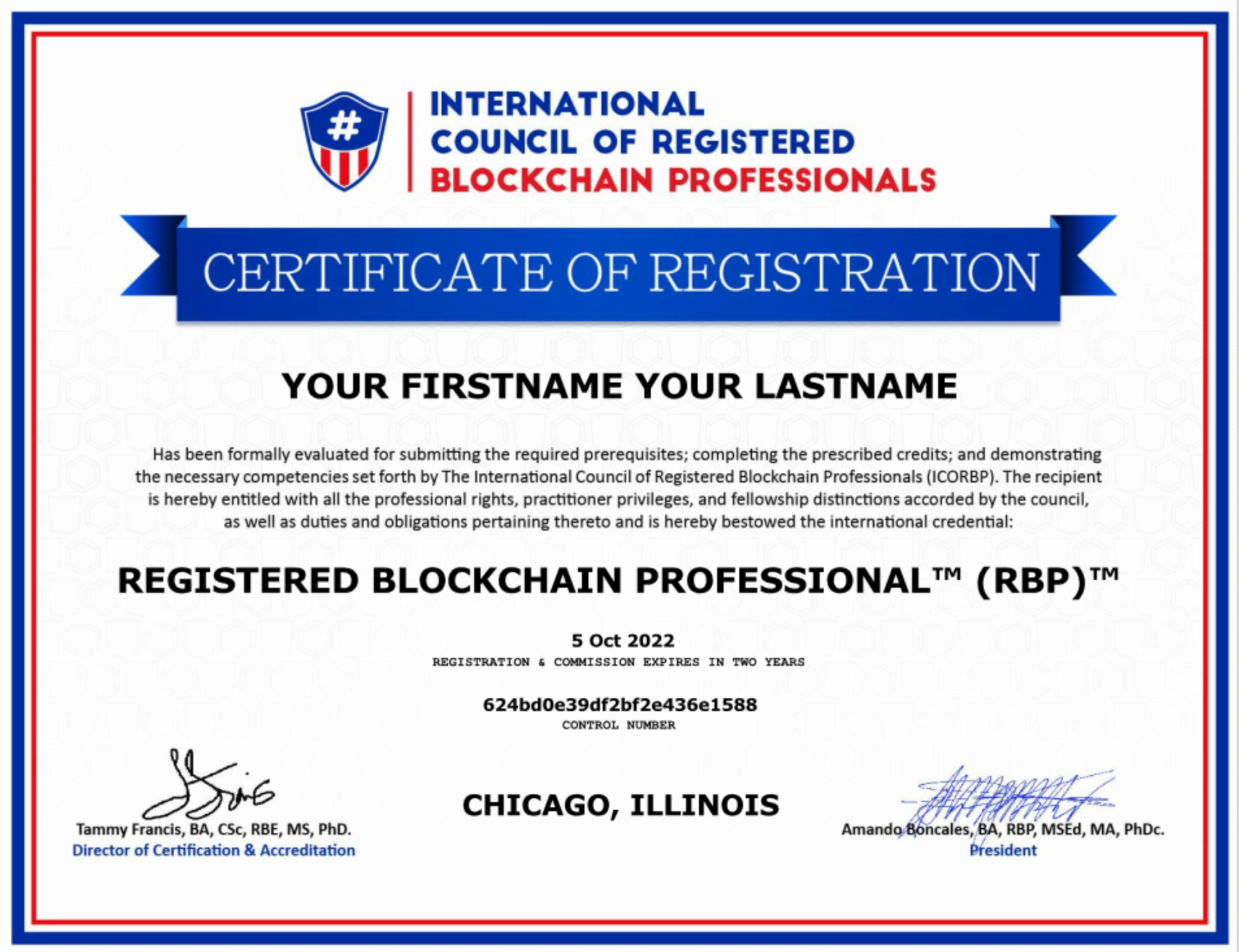 Certificate of Registration
*Formalize your blockchain credentials by membership in a professional association.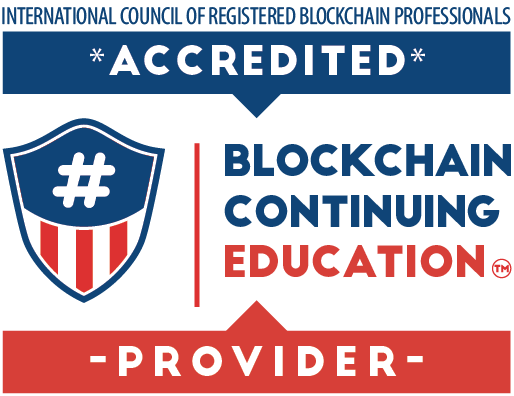 Continuing Blockchain Education™
Industries evolve. Professionals must pursue continuing education to stay abreast.

If you represent an educational institution, advocacy group, or NGO, you could qualify. Partners receive potential tuition waivers, exclusive discounts, and premium educational resources for their members.
Institutional (ORG) Partners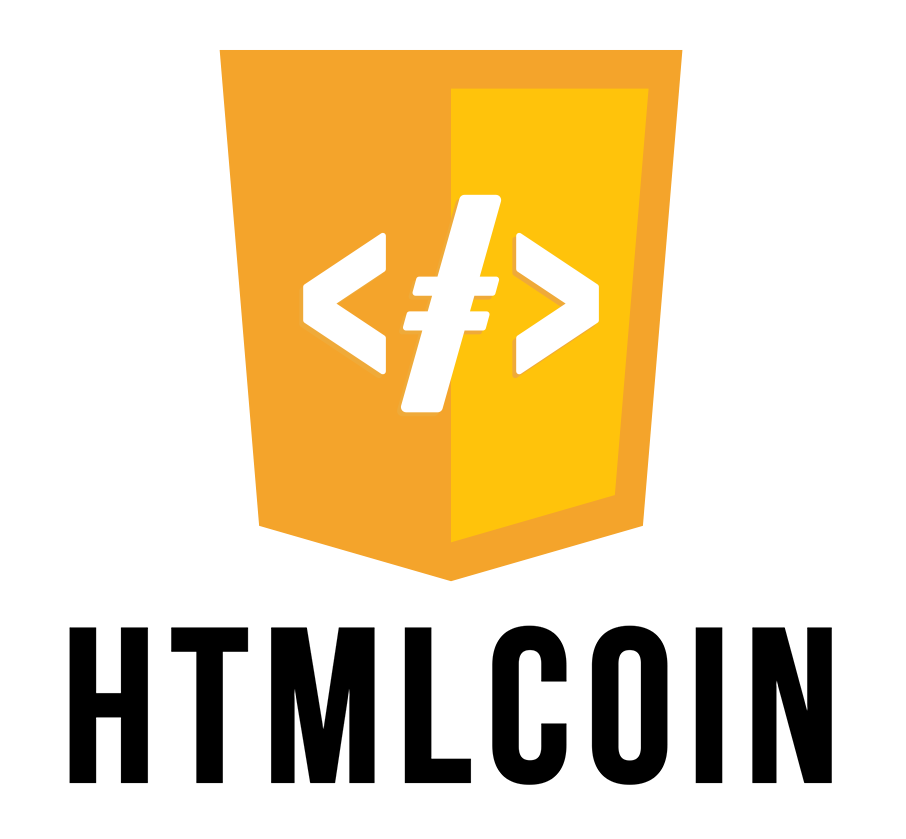 International Council of Registered Blockchain Professionals

Blockchain Institute Chicago
Educational (EDU) Partners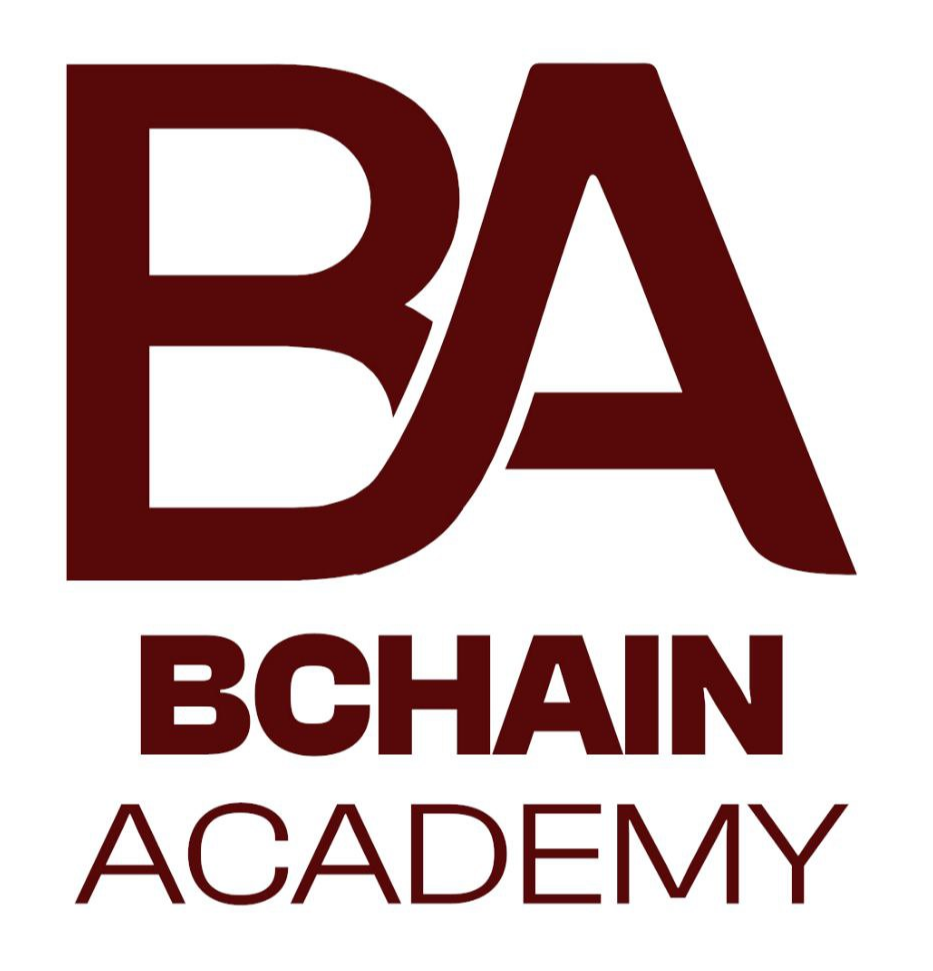 BChain Academy


GrindEarn Academy

Description

The Blockchain Studies Nanodegree Program is a comprehensive and unparalleled educational experience designed to equip students and professionals with a deep understanding of the fundamental principles, cutting-edge financial technologies, and real-world applications of blockchain technology. As blockchain continues to revolutionize the global economy, it presents innovative solutions to complex, long-standing challenges across a vast array of industries.
Our program's primary objective is to impart extensive knowledge of the core principles and practical usage of blockchain technology through a rigorous and all-encompassing curriculum. Beyond familiarizing students with the world of distributed ledger technology, the program encourages them to champion the integration of blockchain solutions within their respective enterprises and industries.
Upon completion of this transformative program, students will have acquired a thorough understanding of the technical aspects, mathematical foundations, cryptographic techniques, consensus algorithms, and distributed ledger technology that underpin the blockchain ecosystem. They will also gain valuable insights into the wide-ranging use cases, applications, and both the business and societal implications of blockchain technology.
Graduates of the Blockchain Studies Nanodegree Program will not only be well-versed in the technical and practical applications of blockchain technology but also its far-reaching impact on business and society. Armed with this knowledge, they will be well-positioned to promote and advance the study of blockchain as a distinct and vital academic field.
Rationale
The Blockchain Studies Nanodegree program represents a critical and groundbreaking initiative in today's rapidly evolving technological landscape. With an emphasis on providing a comprehensive and dynamic curriculum, this program equips learners with a thorough understanding of the core concepts, financial technologies, and practical applications of blockchain technology. By addressing the diverse needs of students from various backgrounds, it ensures that both newcomers and experienced professionals can successfully navigate the world of blockchain.
The program's unique curriculum is designed to adapt to the specific needs of its students, enabling them to explore the subject matter at a pace and depth that best suits their individual learning goals. By offering a flexible learning experience, the Blockchain Studies Nanodegree program accommodates professionals from other fields seeking to expand their expertise, as well as those who are completely new to the blockchain space.
Furthermore, this program goes beyond the basics by encouraging learners to actively engage with current theories and best practices in the field. Students are exposed to a broad range of topics, including cryptocurrency, consensus algorithms, distributed ledger technology, and real-world use cases. This approach allows participants to critically assess the potential impact of blockchain technology on various aspects of business and society, empowering them to drive innovation and adoption within their respective industries.
In a world where technological advancements are constantly reshaping industries, it is vital that we invest in programs that foster a deeper understanding of emerging technologies such as blockchain. The Blockchain Studies Nanodegree program not only introduces students to the world of distributed ledger technology but also nurtures their ability to be pioneers and thought leaders in this nascent academic discipline.
By participating in this program, students are equipped with the skills and knowledge necessary to analyze the technical aspects and mathematics of blockchain technology, as well as comprehend the nuances of consensus algorithms, distributed ledger technology, and practical use cases. Upon completion, they will be well-prepared to address complex real-world challenges, contribute to the growth of the blockchain industry, and promote the adoption of this revolutionary technology across various sectors.
The Blockchain Studies Nanodegree program serves as an essential catalyst for the development of proficient blockchain professionals and scholars. By fostering a better understanding and implementation of this transformative technology, we can unlock its full potential, driving innovation and progress for the benefit of all.
Program Goals

Explain the core components of blockchain technology, including its cryptographic mechanisms and consensus algorithms, by creating a visual representation or infographic that clearly demonstrates the understanding of the technology and its potential applications.
Investigate, through a case study analysis, the key challenges and opportunities associated with blockchain technology, considering factors such as scalability, security, and privacy, and demonstrating a comprehensive understanding of their implications for various industries.
Compare and contrast, in a written report, at least four different emerging blockchain platforms, examining their unique features, strengths, and weaknesses, and determining which platforms are best suited for specific needs, based on well-reasoned criteria.
Evaluate, in a group discussion, the potential risks and benefits associated with the implementation of blockchain technology across various sectors, identifying the trade-offs and providing recommendations for mitigating potential negative impacts.
Assess, in a written essay, the current regulatory environment surrounding blockchain technology, including any legal uncertainties and potential future developments, with a focus on the implications for businesses and governments.
Explore, through a research paper, the economic and social issues raised by the widespread adoption of blockchain technology, such as income inequality, job displacement, and environmental impact, and propose strategies to address these challenges.
Demonstrate the ability to apply knowledge of intellectual property rights in the context of blockchain technology, by developing a comprehensive strategy to protect and manage digital assets in a real-world scenario, such as a start-up or a decentralized application.
Design and implement, as a capstone project, a blockchain-based solution to address a significant problem within a chosen industry, incorporating user feedback and industry best practices, and demonstrating the potential impact of the solution on the market.
Reflect on and synthesize the overall understanding of blockchain technology and its applications by creating a comprehensive portfolio showcasing personal growth, acquired skills, and real-world projects completed throughout the course.
Engage in a series of debates or panel discussions, focusing on controversial topics related to blockchain technology, such as centralization vs. decentralization, and privacy vs. transparency, demonstrating critical thinking skills and the ability to articulate well-informed opinions.
Collaborate with peers to develop a blockchain-based business proposal, incorporating elements such as market analysis, technical feasibility, and legal considerations, and present the proposal to a panel of industry professionals for feedback and evaluation.
Participate in a blockchain technology hackathon or coding challenge, applying the knowledge and skills acquired throughout the course to develop innovative solutions for real-world problems and demonstrating the ability to work effectively under time constraints and in a competitive environment.
Nanodegree
A nanodegree program is a cutting-edge, competency-based approach to online education that is widely accessible and delivered in partnership with industry leaders. With a focus on practical skills and knowledge specifically tailored to meet the demands of innovative and emerging industries, nanodegree programs employ a project-based learning approach that includes hands-on experience and personalized feedback from industry experts.
These programs cover a range of relevant skills, from artificial intelligence and data science to programming, web development, and more. Graduates of nanodegree programs are awarded a diploma that showcases their mastery of the latest and most in-demand skills, making them highly competitive and attractive to potential employers in today's rapidly-evolving job market.
Whether you're looking to launch a career in tech or advance in your current role, a nanodegree program can provide you with the cutting-edge skills and practical experience you need to succeed. With industry-leading partnerships and a focus on emerging industries, a nanodegree program is the perfect choice for those who want to stay ahead of the curve and thrive in today's dynamic job market.
Microcredential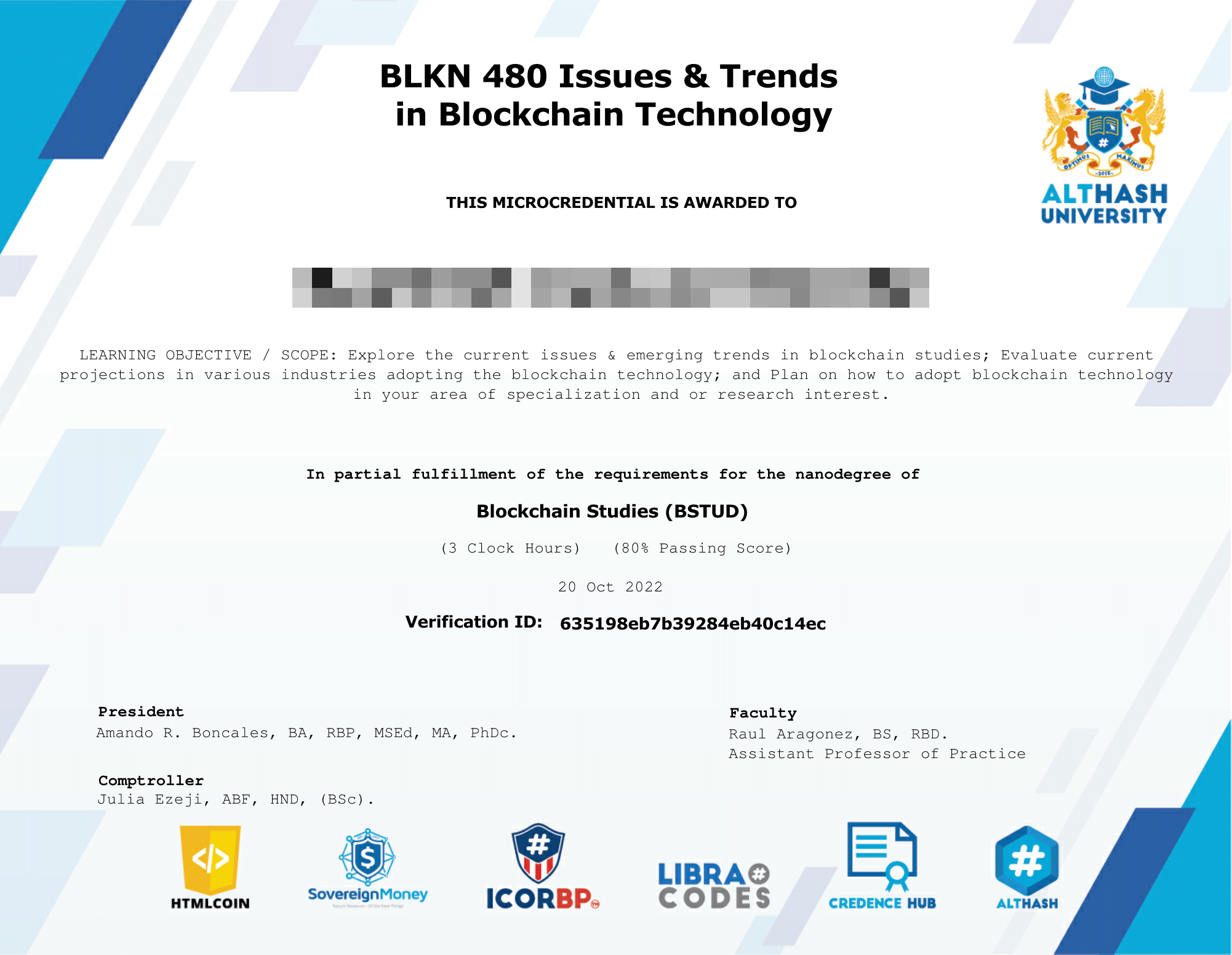 The curriculum is credential-based. This means that students will obtain a microcredential for each course or lecture unit they complete.
Capstone Project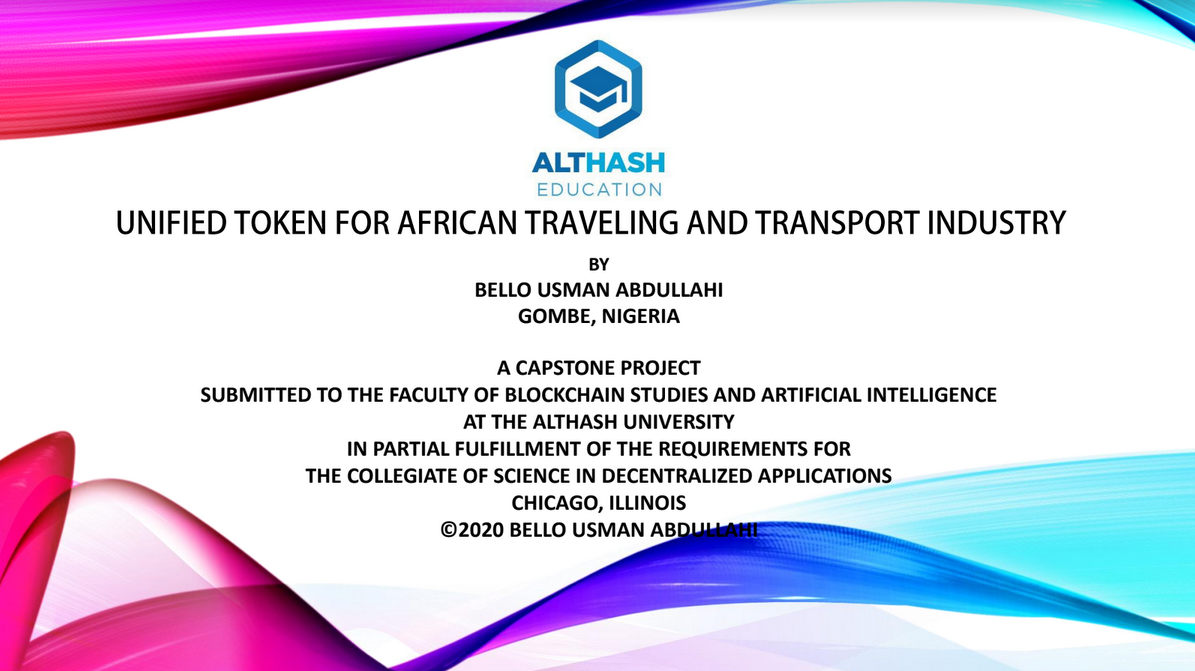 A unique opportunity to conduct independent research in the pursuit of an original solution to an issue that actually exists in the real world.
Collegiate of Science

This is a nanodegree program, a higher education innovation. After successful completion, students will be awarded the Collegiate of Science (CSc) designation. See Usage: John Doe, CSc.
Features

1️⃣ Nanodegree-Granting Program: Earn the prestigious "Collegiate of Science" nanodegree, a designation that can be appended to your name, like "John Doe, CSc." 📜🎉
2️⃣ Flexible Progression: The program's coursework is structured to enable students to advance to the next level once they have mastered the current topic. Benefit from self-paced learning and experience a sense of accomplishment as you progress! 🚀📈
3️⃣ Multiple Credentials: Upon completion, you'll earn a Collegiate of Science diploma, two certifications for the ladderized program, 42 or more learning badges, an academic transcript of records, and eligibility to become a "Registered Blockchain Professional™" by taking Blockchain Continuing Education™ (BCE) / Continuing Blockchain Education™ (CBE) courses from the International Council of Registered Blockchain Professionals (ICORBP). 📚🏅
4️⃣ Innovative Education Model: Althash University (Alt+U) is a unique initiative offering a distinct model of higher education compared to traditional universities. Through Massive Open Online Courses (MOOCs), Alt+U provides diverse learning opportunities not available in conventional university structures. Alt+U is not affiliated with any agency or country, allowing for unparalleled autonomy and flexibility. 🌍🎯
5️⃣ Global Campus: Alt+U is a worldwide campus focused on advancing blockchain technology, artificial learning, and related fields. Our MOOC programs provide nanodegrees with top-notch content and instruction that often surpass traditional institutions. Get a verified certificate of competence and microcredentials from recognized industry partners, offering tangible proof of your acquired knowledge and skills. 🌐🔬

Join us at Alt+U for an innovative and flexible learning experience that will empower you to excel in your chosen field! 🌟👩‍🎓👨‍🎓
Career Designation | Scope Of Practice | Professional Registration:
Upon successful completion of this program, including the graduation 🎓, the defense of your capstone paper 📝, and submission of all necessary requirements, graduates will be qualified to assume one or more of the following professional designations in the field of blockchain:
Blockchain Professional 💼 | Understands blockchain technology and its practical applications across various industries. Capable of advising on strategy and identifying opportunities for blockchain adoption. | REGISTERED BLOCKCHAIN PROFESSIONAL™ (RBP)™
Blockchain Practitioner 🛠️ | Possesses hands-on experience in implementing and managing blockchain solutions, as well as a strong understanding of best practices. Can provide technical guidance and support for blockchain implementation projects. | REGISTERED BLOCKCHAIN PRACTITIONER™ (RBP)™
Blockchain Developer 💻 | Skilled programmer with expertise in designing, developing, and deploying blockchain-based applications and smart contracts. Can develop and maintain blockchain solutions tailored to specific business needs. | REGISTERED BLOCKCHAIN DEVELOPER™ (RBD)™
Blockchain Specialist 🔎 | Expert in a specific area of blockchain technology, such as security, governance, or scalability, with in-depth knowledge and experience in that domain. Capable of providing specialized technical advice and solutions in their area of expertise. | REGISTERED BLOCKCHAIN SPECIALIST™ (RBS)™
Blockchain Educator 📚 | Dedicated educator who teaches and trains individuals or organizations in blockchain technology, providing guidance and resources for continuous learning. Can develop and deliver educational materials and programs related to blockchain. | REGISTERED BLOCKCHAIN EDUCATOR™ (RBE)™
Blockchain Researcher 🔬 | Professional conducting research and analysis in the field of blockchain, contributing to the development and advancement of blockchain technology and its applications. Can design and conduct research studies, analyze data, and publish research findings. | REGISTERED BLOCKCHAIN RESEARCHER™ (RBR)™
Blockchain Advocate 📣 | Passionate supporter of blockchain technology who promotes its adoption and raises awareness about its potential benefits and use cases. Can speak publicly about blockchain, write articles and whitepapers, and engage with industry stakeholders to promote blockchain adoption. | REGISTERED BLOCKCHAIN ADVOCATE™ (RBA)™
Blockchain Advisor 💡 | Experienced consultant providing strategic advice and guidance to organizations looking to implement or improve their blockchain initiatives. Can assess the feasibility of blockchain projects, provide recommendations, and assist with project management. | REGISTERED BLOCKCHAIN ADVISOR™ (RBA)™
Blockchain Innovator 🚀 | Visionary leader driving the development of new and innovative blockchain solutions, pushing the boundaries of what is possible in the blockchain space. Can conceptualize and develop groundbreaking blockchain solutions that address complex business challenges. | REGISTERED BLOCKCHAIN INNOVATOR™ (RBI)™


By achieving these designations and adhering to the respective scope of practice, professionals demonstrate their expertise and dedication to the blockchain field.✨ Additionally, they may be allowed to use the corresponding official designations after or below their names as Registered Blockchain Professionals.🏆
Preliminary Requirements
This is a nanodegree program offered by the College of Continuing and Professional Studies; for additional information, please see the syllabus. To be eligible for a nanodegree, students must complete a total of 80 percent of the coursework requirements, which is determined by their academic achievement. The cumulative passing score for the program is 80 percent.
Regardless of major, students must complete the "Certificate of Satisfactory Competence in Blockchain Studies" before graduating and receiving the nanodegree diploma.
Stay up-to-date
Upcoming events
Amando Boncales

Full Professor

Program & Faculty Chair (BSTUD)
-Distributed Ledger Theory & Practice
-Blockchain Profession
-Instructional Technology
🎓 Norther Illinois University - USA

Johannes Dowe
Assistant Professor of Practice
Core Course Program Chair
-Cryptography Theory & Practice
-Cryptographic Hash Functions
-Private & Public Keys: Digital Signatures
🎓 University of Bremen - Germany

Joseph Sylvester
Assistant Professor of Practice
Program & Faculty Chair (SMARTDEV)
-Smart Contract Development
-Interoperability
-Repository System
🎓 AMA University Makati - PH
Tammy Francis, PhD.

Full Professor
-Diversity & Inclusion in Technology
-Blockchain in Education
-Well-Being in Technology Innovation
🎓 Texas A&M University-Corpus Christi - USA
Abubakar Shinkafi
Full Professor
Program & Faculty Chair (BSOFT)
-Blockchain Software Architecture
-Egovernance
🎓 The University of Salford - United Kingdom

Vincent Hoffmann
Resident Lecturer
Pioneer Faculty Member
-Introduction to Cryptocurrency
-Cryptocurrency Development
-NFT Development
🎓 Varsity College - South Africa
Regis Prado
Associate Professor of Practice
Program & Faculty Chair (BPM)
-Blockchain Project Management
-Wallet Safety and Security
-Blockchain Project Requirement and Scope
🎓 Federal University of Rio de Janeiro - BR
Vincent Rey Vicente
Full Professor of Practice
Program & Faculty Chair (BHI)
-Blockchain Healthcare Informatics
-Introduction to Blockchain Healthcare
-Issues and Trends in Blockchain Healthcare
🎓 Davao Medical School Foundation - PH
Fermin III Barrenechea
Associate Professor of Practice

-Currencies, Tokens, and Stable Coins
-Introduction to Decentralized Finance (Defi) -Central Bank Digital Currency (CBDC)
-Introduction to Non-Fungible Token (NFT)
🎓 University of Asia and the Pacific - PH
Raúl Aragonez
Assistant Professor of Practice
-Program & Faculty Co-Chair (BSOFT)
-Blockchain Theory & Practice
-Issues & Trends in Blockchain Technology -Blockchain Supply-Chain
🎓 University of Texas at El Paso - USA
Jeremy Cogan
Marketing Instructor
-Blockchain for Business
-Blockchain Technology & Innovation
-Decentralized Model & Consensus Mining
-Decentralized Application in Practice
🎓 Indiana University - USA
Fred Brandon
Associate Instructor of Practice
-Enterprise Blockchain
-Cybersecurity
-Financial Literacy
-Metaverse & Web 3 Technologies
🎓 Ohio State University - USA

Salman Haider
Associate Professor of Practice
Program & Faculty Chair (BSOL)
-Blockchain Solution Architecture
-Blockchain Anatomy, Nodes, & Networks
🎓 Government College University - Pakistan
Chairag Sharma
Associate Professor of Practice
Program & Faculty Chair (BPDM)
-Blockchain Product Design & Management
-Self-Sovereign Identity
-Introduction to Hyperledger Fabric
🎓 University of Petroleum & Energy Studies - India
Iram Waheed

Associate Professor of Practice
Program & Faculty Co-Chair (BHI)
-Blockchain Healthcare Informatics
-Blockchain Engineering Research
🎓 National University of Computer & Emerging Sciences - Pakistan
Created with